Cottage season is finally here!
It's a time for sandcastles and suntans, for swimming and snoozing in the hammock, for sunsets over the beach and sipping wine.
But if you have a family, the serenity of a summer beach vacation can come to a screeching halt around meal time. Vacation meals are often challenging, particularly when traveling with kids.
The problem:
While on vacation, there's a tendency to throw caution to the salty seaside wind and eat out all the time. Not only can eating out for every meal be pricey; it also means constantly indulging in fatty, sugary restaurant foods designed to be enjoyed only on special occasions. As your tummies struggle to adapt to new flavors and unhealthy foods, everyone can end up feeling sluggish and sick – not exactly what you had in mind for your vacation.
The solution:
The best way to put an end to vacation belly, cut costs, and save yourself a whole lot of stress is to pre-pack your own meals before you leave on your trip. While a simple concept, meal prepping in advance can have a major impact on your health, eating habits, time, finances, and stress levels while on vacation (and in daily life).
Packing wholesome, ready-to-go meals for your vacation can cut time spent running around the grocery store and in the kitchen. You consolidate meal prep into one single shopping and cooking session before you leave, freeing up precious time for well-deserved R&R. Instead of being tempted to give in and order greasy takeout or head to a restaurant, you'll have delicious, healthy meals ready to heat in the oven or toss on the grill.
Sound good? Get ready for a sunny, stress-free vacation packed with delicious meals with these tips from the expert chefs at My Sweet Beet.
1. Map out your eating itinerary.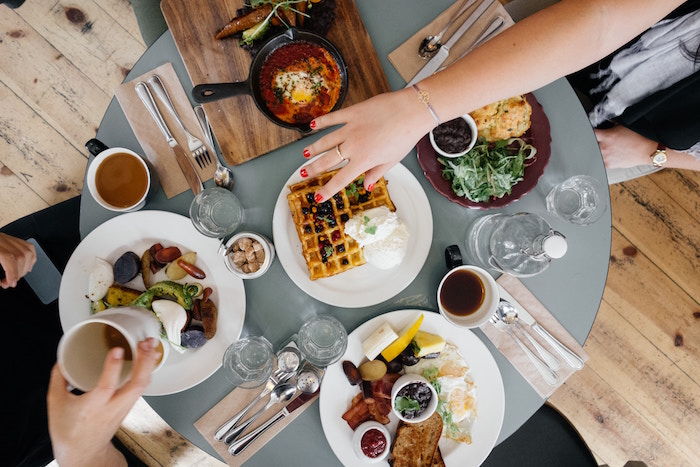 Before you start meal prepping, determine the number of breakfasts, lunches, and dinners you'll need for the trip. You may want to dine out every now and then on your trip, so omit a couple of lunches or dinners from your meal plan accordingly. Also consider activities that require special meals, like visiting the beach or going hiking. You may want to bring along no-heat, backpack-friendly lunches and snacks.
We suggest mapping out a mini schedule for your vacation that looks something like this:
Day One
●      Breakfast: Baked oatmeal with bananas and blueberries
●      Lunch: (Beach) Turkey wraps with whole wheat tortillas and carrot sticks
●      Dinner: Grilled cilantro lime chicken tacos
●      Snack: Banana peanut butter protein balls
Day Two
●      Breakfast: Whole-wheat pumpkin pancakes
●      Lunch: Barbecue beef sandwiches with potato wedges
●      Dinner: (Out) Tony's Rib Shack
●      Snack: Veggies with hummus and almond butter
.. and so on.
2. Know what to freeze (and what not to freeze).
Your vacation home freezer can be your best friend when meal prepping for your holiday, but not all foods are meant to be frozen. For example, dairy products like cream cheese and yogurt tend to get watery when they are frozen and then defrosted. Mayonnaise and other egg-based sauces separate and curdle. Uncooked potatoes, lettuce, and cucumbers go mushy.
On the other hand, many foods perform spectacularly when frozen and thawed. Freezer-friendly foods include muffins, pies, casseroles, soups, sauces, oatmeal, chili, bread, and fruit.
3. Grocery shop smart.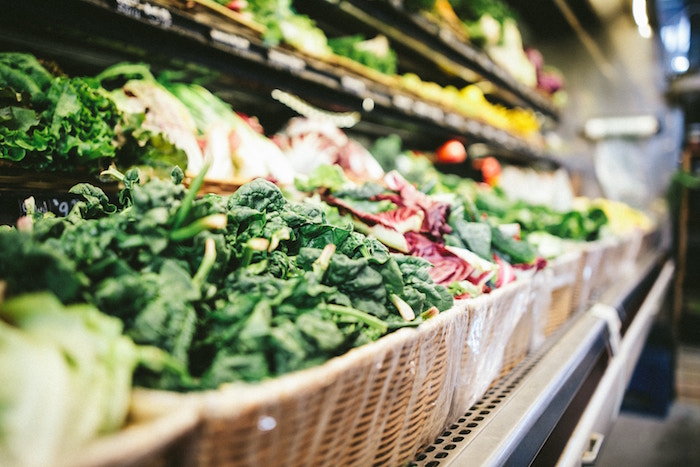 After mapping out a schedule of freezer-friendly meals for your vacation, make a list of the ingredients you will need to make them. Cross off ingredients you already have and consolidate the remaining items in a grocery list. To get in and out of the grocery store quickly, organize your list by grocery store sections, such as produce, dairy, and meat.
4. Stock up on containers.
In addition to the ingredients, you'll need to stock up on containers and supplies for meal prepping. Here is a list of essentials:
●      Heavy-duty aluminum foil
●      Ziplock freezer bags
●      Aluminum trays with lids
●      Clear plastic or glass containers
●      Ice cooler (for transporting the meals to and from your vacation home)
●      Ice
5. Foil is your friend.
We're big fans of tin foil packets, which can be frozen and then baked, roasted, grilled, or tossed on the campfire. You can use foil to create perfect-portion, single-serve meals. Essentially acting like steam cookers, foil packets are a wonderfully healthy way of cooking. Bonus? Cleanup is as easy as throwing out the aluminum foil when you've gobbled up your meal.
To prepare foil packet meals, use heavy duty aluminum foil and double up on layers – this will help prevent freezer burn and leaks. The best foil packet meals include a source of protein, quick-cooking veggies like sliced onions and peppers, and a sauce or marinade for flavor.
6. Break out the food processor.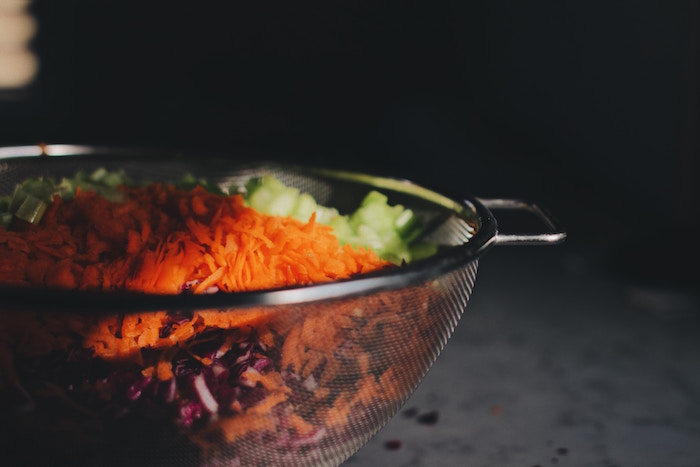 If the idea of chopping up enough veggies to last you all vacation in one session sounds daunting, don't panic. With a decent food processor, you can set aside your knives and slice, dice, and grate large quantities of ingredients in seconds.
7. Freeze right.
To avoid waste, make sure you freeze food in portion sizes that your family will eat in one sitting. Before freezing your meals, let them drop to room temperature, then freeze them immediately to prevent bacteria growth. You'll also want to make the seal as airtight as possible to avoid air pockets, which can aggravate freezer burn.
8. Call in the pros.
In a perfect world, you could devote the entire day before leaving for vacation to preparing your meals. In reality, you've got to pack, create an out-of-office email auto-reply, drop off the dog at the kennel, and handle a seemingly endless number of tasks before heading out of town.
If you want the health, time-saving, and financial benefits of meal prepping for vacation without actually having to do any meal prep, consider hiring a private chef. Once reserved for the wealthy, the cost of a personal chef in Toronto today is lower than many popular meal delivery services – and far lower than the cost of dining out for every meal.
If you're interested in finding an affordable Toronto personal chef to take care of meal prep for your vacation, get in touch with My Sweet Beet. Our chefs create custom, gourmet, healthy meals made with local Toronto ingredients that are neatly packaged, labeled, and ready to go on your trip, allowing you to focus on relaxing and spending quality time with your family.